"The largest travel company in Sri Lanka with a
passionate team delivering unique life experiences globally"
About Findmyfare
Sri Lanka's First and largest online travel company findmyfare was born with a simple idea to spread the excitement of travel to everybody. It was simply passion towards travel and the commitment to offer the lowest travel rates in the country that triggered the inception of findmyfare in year 2012.
At findmyfare our pledge is to offer innovative travel solutions at the lowest rates to fulfill the evolving demands of travellers and holiday-goers alike. We have an expert team who know and understand all your travel needs therefore our goal is to make your journey a comfortable and memorable one. At findmyfare we are able to offer the lowest rates since there is no agency fee involved that is why we assure you that when you make a reservation with us our reputation travels with you. Everything you can get from any other travel company we are able to offer at a lower rate but with the same standards.
Findmyfare works with all the leading international airlines and more than 100,000 hotels worldwide to offer unparallel travel solutions to our customers. Our commitment is to be adjudged as the one stop travel solutions provider in the country with the lowest rates, the number one service and diverse solutions to plan out your perfect holiday anywhere in the world.
We Live and Breathe Travel
In findmyfare.com we love travelling, holidaying and the excitement that comes with it. We live and breathe travel every second. Findmyfare.com's services are a product of commitment to spread our excitement about travel to everybody.
We pledge a Conscientious Service
All our services are designed after being in the shoes of customers. We understand the difficulties, requirements and excitements of travellers. That is why our service does not end with ticket booking. We go lengths to make your journey free of hassle of any kind from the moment you book the ticket with us to the end of the trip.
We Innovate the way Forward
We know the travel requirements are evolving with the demand. Only way to satisfy them is be a pioneering innovator. We are one. We are the largest online travel service provider and our products and services are the most innovative in the industry. We forever will march on this path to satisfy every single one of our customers.
We are a Flat structured Team
We here in findmyfare.com are a member of a highly coordinating, flat structured team with the sole goal of make our customers journey comfortable and exciting. Our members are so driven that they will become invisible partner of your journey once you book a ticket.
Awards and Recogniton
A thought became an idea became a travel evolution in the small island nation of Sri Lanka. Here we celebrate our accomplishments with everyone to be inspired at how powerful
a thought, idea and evolution can be.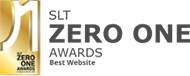 We are Certified By
International Air Transport Association
IATA is the leader and regulator of world airline industry. Apart from keeping the industry fare and competitive, the entity credits travel agents with professional credentials. This also ensures protection of travellers. Any ticket purchase through IATA accredited agents are vouched by IATA itself.
IATA Accreditation validates our reliability, professionalism and quality. It also ensures the authenticity of every purchase and prioritizes consumer protection.
Findmyfare.com is a fully accredited by IATA under the agent number 07302503.
Civil Aviation
To facilitate through strategic planning and effective regulation, the operation of a safe, secure and efficient national civil aviation industry that conforms to International Standards and Recommended Practices.
Findmyfare.com is a fully certified by Sri Lanka Civil Aviation under the agent number A877.
Sri Lanka Tourism Board
Sri Lanka tourism awards accreditation to travel agents who meet their criterion. It also symbolizes the support of the local industry.
Why do we affiliate with Sri Lanka Tourism? This affiliation is to validate our presence in local travel industry. This ensures our financial stability, quality of the service and validates the offers we make to our consumers.
Findmyfare.com is a fully certified by Sri Lanka Tourism Board under the agent number
TS TA 13337.
GEO Trust
GeoTrust is one of the leading digital certificate provider, assuring the security of any e-commerce business. These certificates ensures the identity of business entities and/or individuals in online transactions.
Findmyfare.com adopted the GeoTrust to ensure the security of personal details (names, telephone numbers, email addresses) of its customers. The security system allows the data to be encrypted with highest quality encryption algorithms.
We have placed cookies on your computer to help make this website better. You can change your cookie settings at any time. Otherwise, we'll assume you're OK to continue.